Visits:




These are the two coin doors I picked up off eBay. They were pretty rough but I figured I could make a good one between the two of them.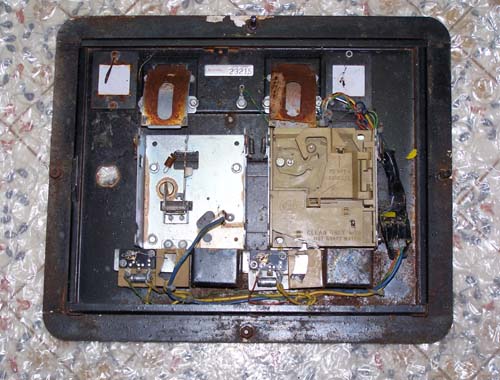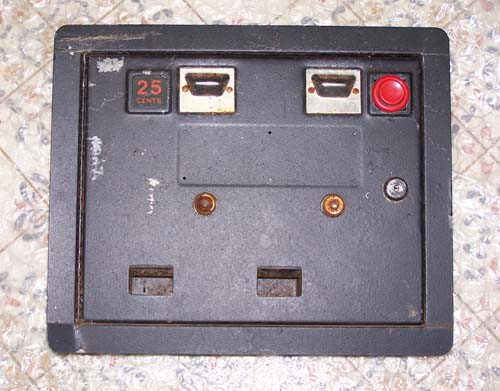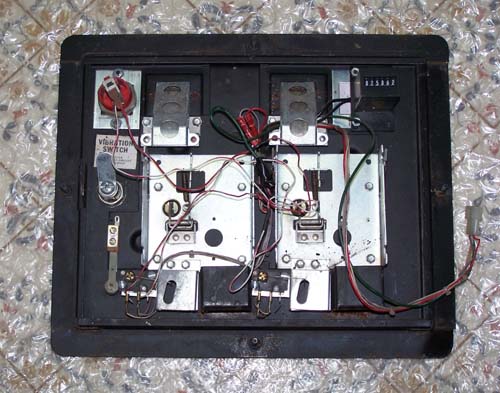 First I stripped the paint off the logo plate with some Gook Off.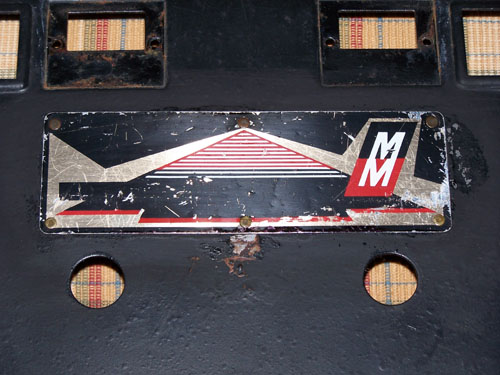 Then I touched up the nicks with a permanant black marker.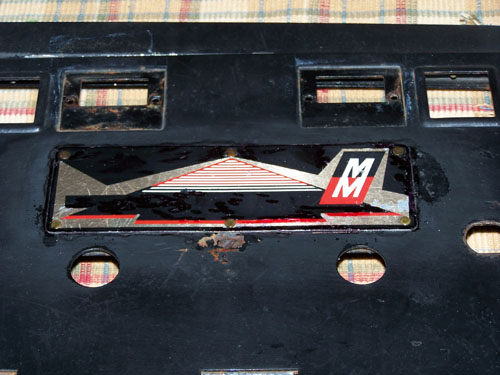 Next I masked off the logo plate and chemically stripped the old pain and did lots of sanding.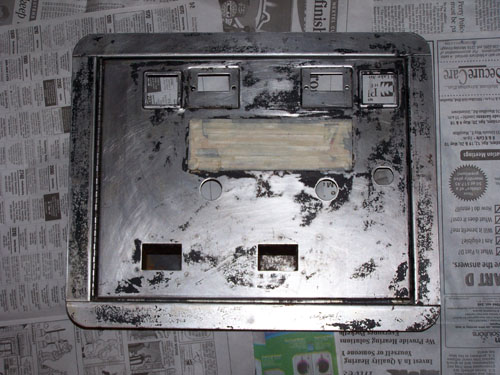 Finally I spayed the door with a primer then a semi-flat black paint, polished the chrome, repainted the coin return buttons, made my own token inserts from plexi glass and ink jet printer, and installed a new lock. I also modified the coin mechs to accept both quarters and tokens.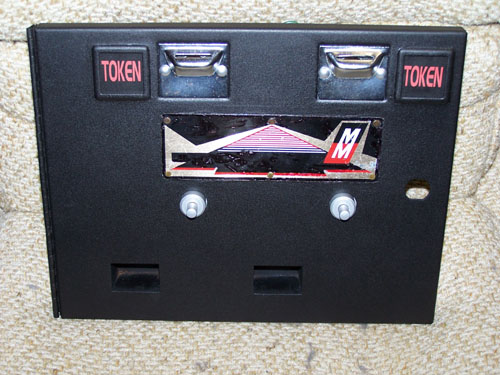 Then installed the new door and frame. I wired the switches to a PC power cable so it could be unpluged from the control panel cable when I needed to remove the control panel.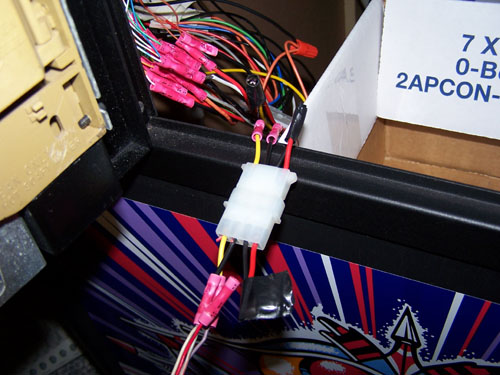 And the finishing touch was building and installing a cash box for the coins to drop into.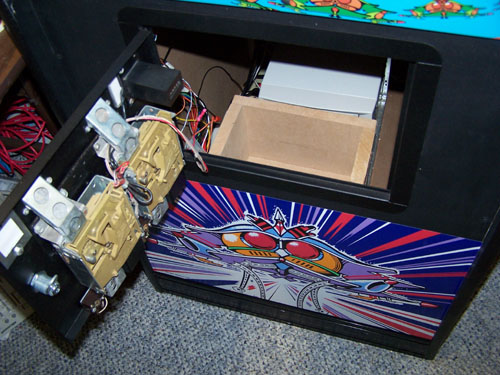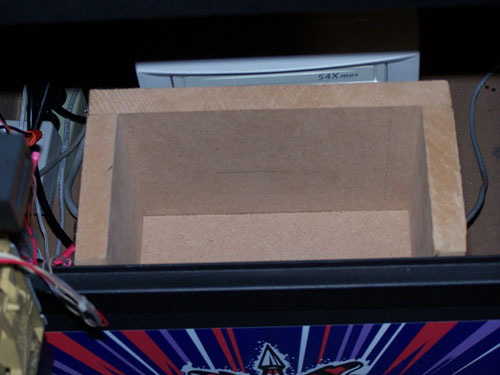 Finished! And to complete the whole thing I added some 2005 BYOAC tokens from arcadetokens.com